This series of pumps can be manufactured with a baseplate or be trolley mounted. They can also be supplied with or without a control panel that incorporates an on/off/reversing switch fitted which effortlessly transfers, fills and empties liquids from the pump. The pumps come with Garolla Fittings as standard but a range of connections and counter connections can be used if required.
The series can be delivered with either a baseplate or trolley mounted and with or without a control panel. The control panel features an on/off/reversing switch, which is fitted to the terminal box of the motor when a control panel isn't supplied. Dry Run Protection can also be fitted to the pump head as well as Manual or Spring Loaded By-Passes. The V-Belt Pump system is efficiently designed to handle viscous fluids while preventing the pump from overloading. With this design, the pump motor is protected allowing for constant flow out of the pump.
Technical Information
Discharge pressure
Up to 4 Bar
Dry suction lifts
Up to 6m
Flow rates
Up to 1200l/min
Maximum fluid temperature
Up to 120◦C
Voltage
Up to 400V
Speed
Up to 700 rpm
Voltages:
 110, 230 & 400V (1 & 3 Phase)
Speeds:
 300, 470, 600 & 700 rpm single & dual speed (235-470, 300-600 & 350-700 rpm)
Counter Connections:
 All pumps are supplied with Garolla Fittings as standard however a wide range of connection & counter connection types are available upon request.
V-Belt Drive Flexible Impeller Pump Dimensions
GR Series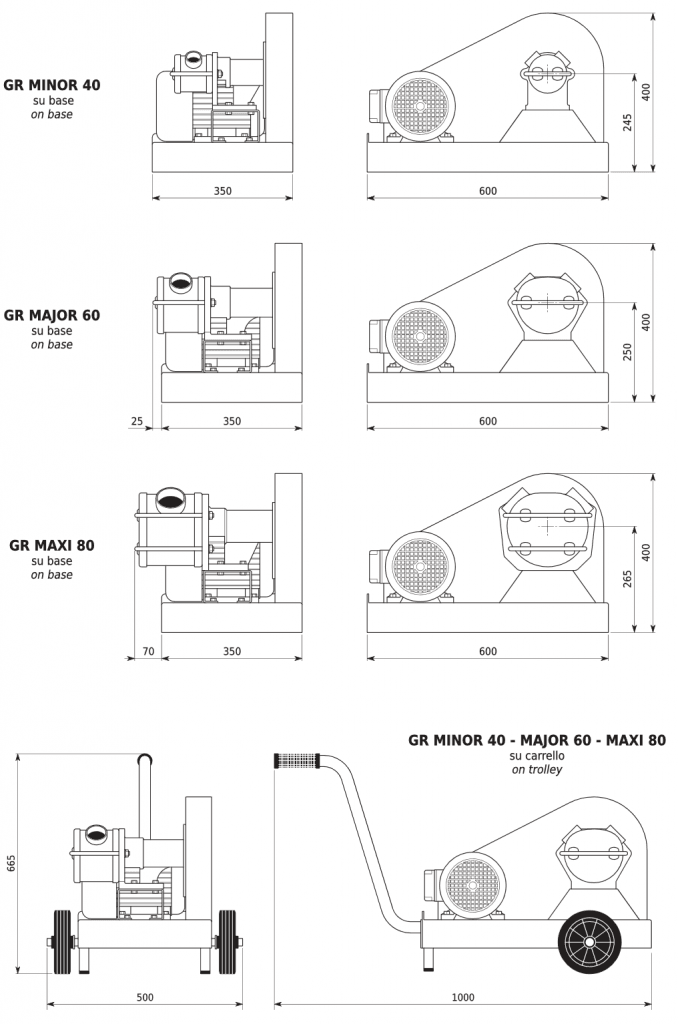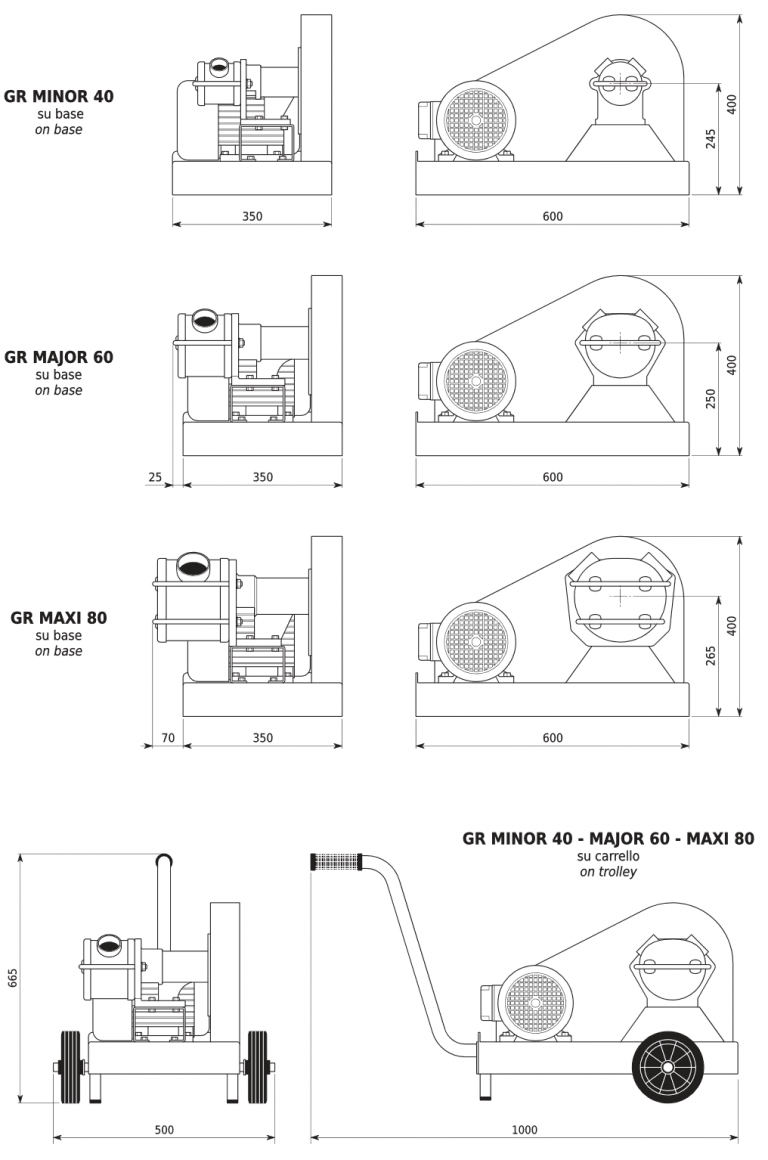 Performance Curves