The industrial self priming centrifugal pump can be supplied with a variety of build options to suit a range of installations and applications. This includes altering the application of the pump so that it can be used for applications such as, tank cleaning and boosting pressure. The Industrial Self-Priming Centrifugal Pump can be manufactured with either 2 pole (high head applications) or 4 pole (low head applications) motors and can be supplied with multiple sealant options. In order to self-prime, the pump casing needs to be filled with enough liquid to cover the impeller. As the pump starts to run, it will suck the air from the line creating a negative pressure which will lift the product from inside the pump casing. This process continues until the suction line no longer contains air and will allow the pump to operate as a standard Centrifugal Pump. You can see this process in the diagram below.

What type of installation requires a Self-Priming Centrifugal Pump?
The diagram below is an example of an installation for a Self-Priming Centrifugal Pump.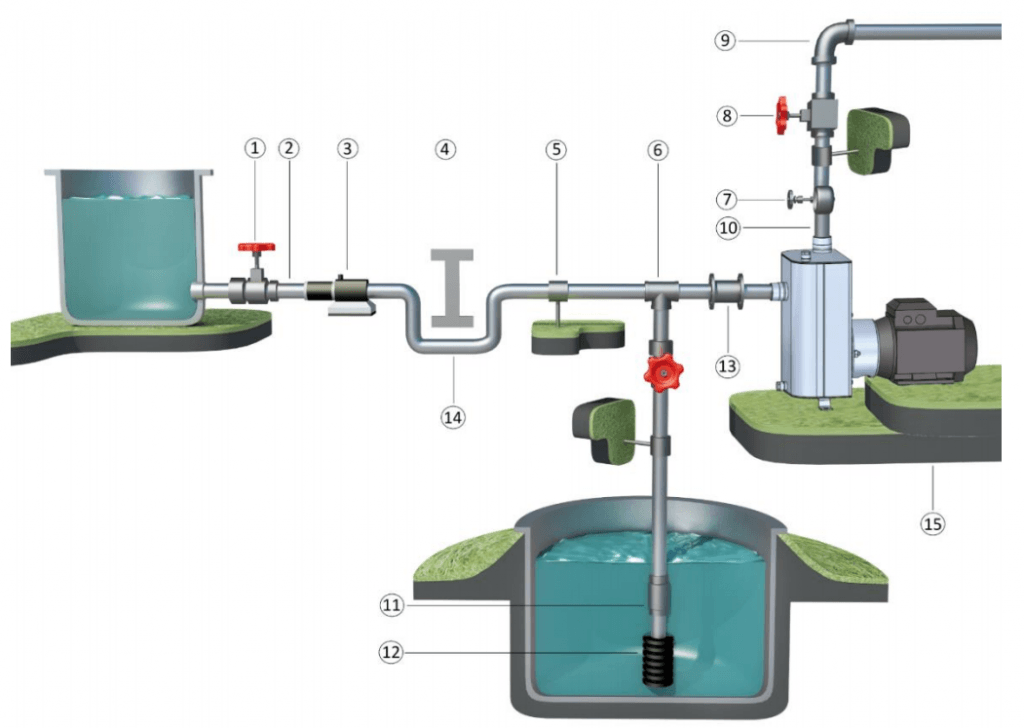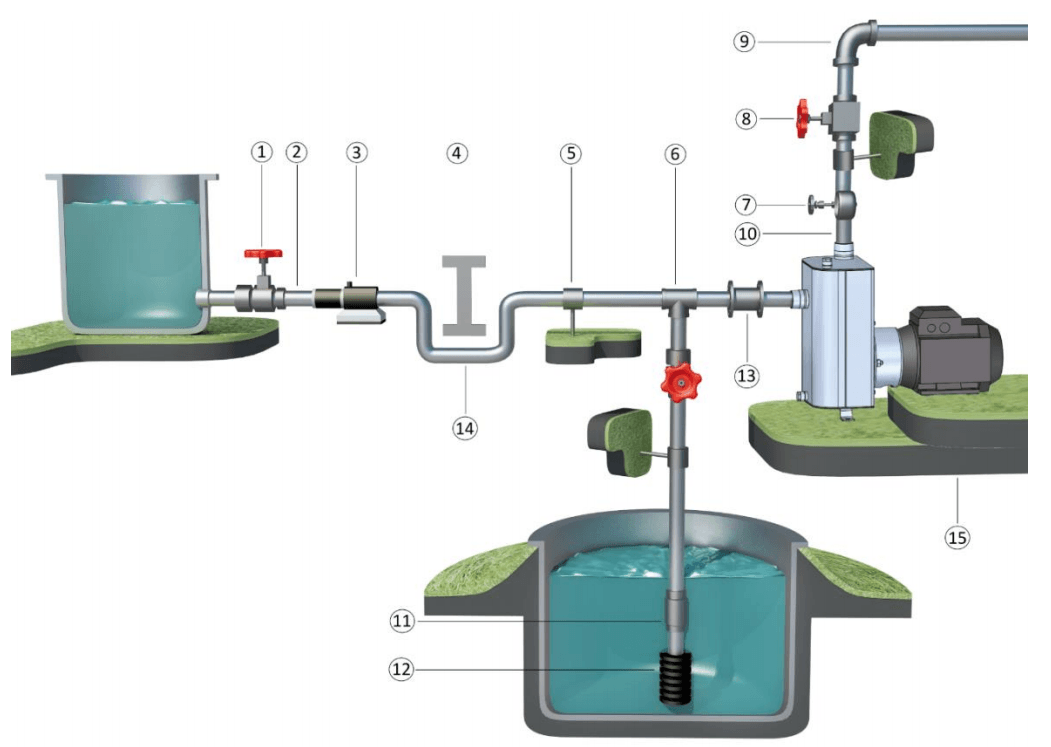 Applications
As well as being typically being used for a tank to tank transfer applications, our Industrial Self Priming Centrifugal Pump is used for pressure boosting, dispensing, loading and offloading, tank cleaning, batching & metering, when used in conjunction with some of our wide range of control accessories.
Sealing Options
Standard Single Mechanical Seals are provided with a range of face materials, Ceramic/Graphite/SiC and O-Rings are available in EPDM/FKM/FFKM or FEP or alternatively, the seal can be provided with an OP-Ring (Square O-Ring). This increases the friction between the O-Ring and the back casing and therefore lowering the chances of the static parts of the seal from sticking together. Lubricated & Externally Quenched Mechanical Seals can also be provided upon request and are ideally used when there is the potential for dry running or where there is a chance for the product to solidify or crystallize. An Oil Pot is connected to the seal chamber and continually lubricates seal during operation. SAE grade 20 Oil is recommended however you must use a fluid compatible with the pumped medium and materials within the pump.
| | |
| --- | --- |
| Drive Type | Electric |
| Flow Rate | up to 58 m³/hr |
| Pressure | up to 40m |
| Material | Stainless Steel AISI 316L |
| Self-Priming | Yes |
| Solids Handling | up to 6mm |
| Viscosity | 0-200 cSt |
Casing
Stainless Steel AISI 316L, Glass Blasted
Impeller
Mechanical Seal
Single Ceramic / Graphite (Std.), SiC / SiC or SiC / Graphite, Optional with Lubrication or Flushing
O-Rings
EPDM (Std.), FKM, FEP / Silicon or NBR
Motor
IP55; IEC frame B34; Available with ATEX cat 2 or 3; Eex e or Eex d
Pressure Rating
10 bar (PN10)
Temperature
Max 90°C
Viscosity
Max ~200 cSt
Particles
Max diameter is 6 mm (std open impeller); bigger if soft particles