BBA Pumps Electrically Driven Self Priming Centrifugal Pump
The B40 Self Priming Centrifugal Pump range is manufactured from durable materials, which paired with the pump's design, ensures an extended pump life and is ideal for industrial applications including wastewater, agricultural, construction and many more. Most of the self-priming pumps in the B series are also available in 316 stainless steel. This type of stainless steel (EN 1.4401) is also known as INOX and has high corrosion resistance. The design of the Centrifugal Pump allows for self-priming which is achieved as the open impeller within the pump draws air into the pump's suction pipe creating a vacuum.  This vacuum draws liquid into the pump head, from the tank, therefore resulting in a self-priming pump and ensuring that the pump can be primed and ready for use immediately. The B-series is fitted with an open impeller, changeable wear plate and non-return valve in the suction port. These pumps are easily maintained and have minimal spare part costs.
Basic, reliable technology
Large solids handling capacity
Suitable for use with hot fluids
Cooled shaft seal
Extended life due to pump design
Available with ATEX approval
Available in sizes from 1" up to 12" with free passage up to 80mm.
Applications
Construction
Irrigation
Horticulture
Waste Water Management
Shipping
Agriculture
Industry
Emergency Pump Units
Pump Specifications:
Max. flow: 21 m3/hour
Max. head: 15 mwc
Materials: Stainless Steel, Cast Iron, Bronze
Connections: 1.5″ BSP
Free passage: 18mm
Pump speed: 2850 rpm
Electric motor: 1.1 kW – 2 pole
Voltage: 230/400V
Assembly: Monobloc
Weight (net): 26kg
Electrically Driven Self-Priming Pumps, 2-Pole
| | |
| --- | --- |
| Max Flow | 120 m3/h |
| Max Head | 62 mwc |
| Max Ø | 30mm |
| Max Speed | 2950 rpm |
Electrically Driven Self-Priming Pumps, 2-Pole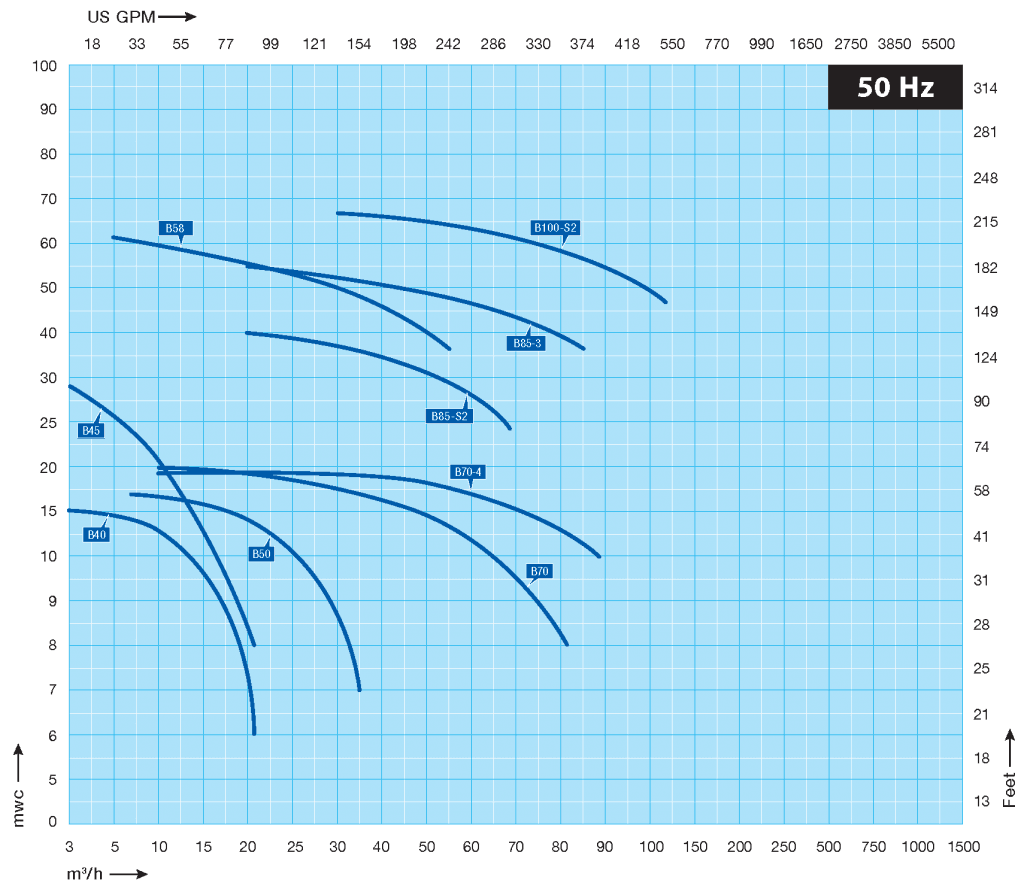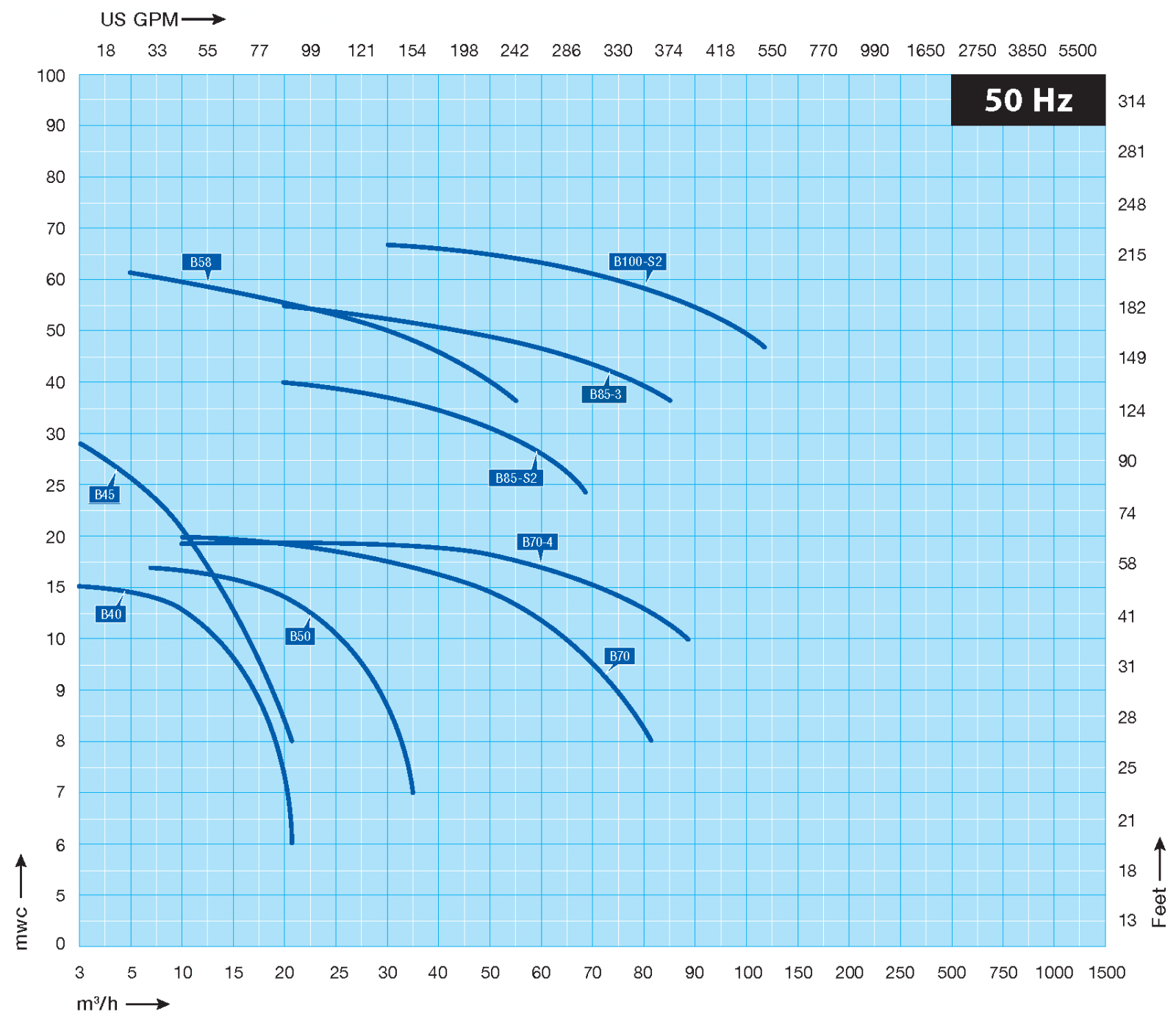 Electrically Driven Self-Priming High Head Pumps, 2-Pole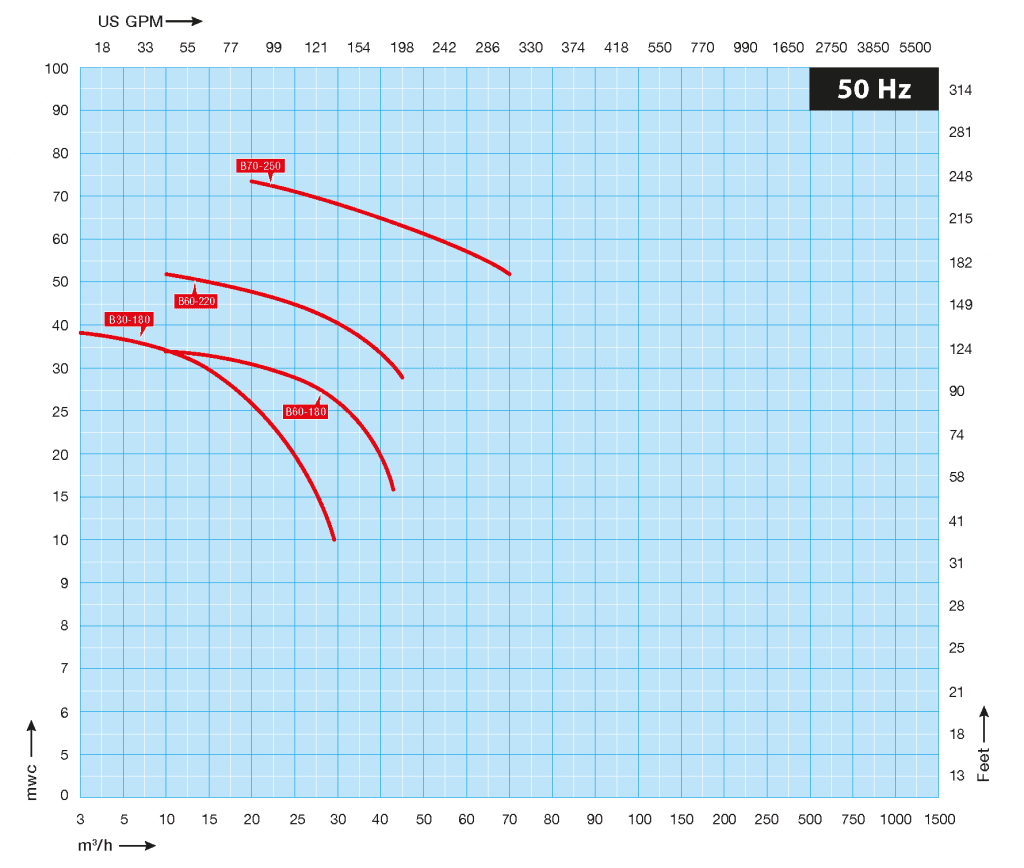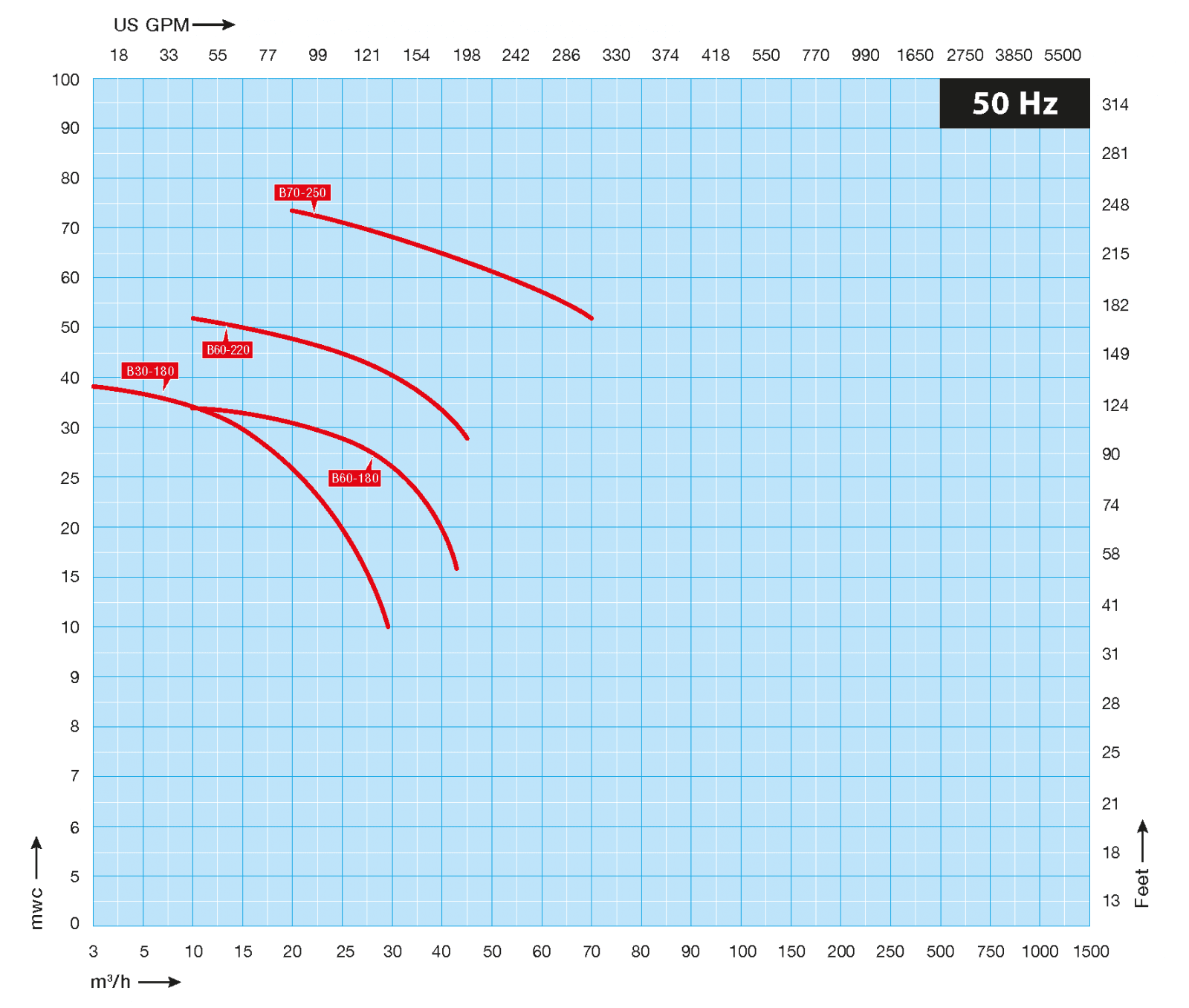 Electrically Driven Solids Handling Pumps, 4-Pole