Bareshaft S/P Range
The Bareshaft S/P Series of Flexible Impeller Pumps are available in 4 different sizes (MINI, MINOR, MAJOR and MAXI). The series can be connected with a PTO drive or can be assembled to an existing motor and baseplate via a coupling.
MID Hydraulically Driven Range
The MID Series is available in 3 different sizes, MINOR, MAJOR and MAXI. These Flexible Impeller Pumps can be fitted with Orbital Hydraulic Motors (50 CC) or with coupling suitable for attachment to an existing hydraulic drive system. Manual & Spring Loaded By-Passes are available on request.
Benefits of a Flexible Impeller Pump
Excellent self-priming capabilities, up to 6m suction lift from dry
Solids handling
Reversible operation
Pulse free pumping
Flexibility to rotate pump head into 5 different positions to suit various pipework installations
Variety of impeller options available to meet customer's application requirements
Applications
In general, Self-Priming Flexible Impeller Pumps are often used for applications where the process media is delicate, shear sensitive or viscous with solids in suspension. The Bareshaft and Hydraulically Driven Flexible Impeller Pump Series' is particularly useful when an existing drive train is already in places such as PTOs, belt drives or hydraulic motors on vehicles such as trucks, tractors and boats. The S/P and MID Series' are the perfect solution for low head transfer, filling, metering, loading and offloading applications in both industrial and hygienic sectors for a variety of reasons, including:
Lightweight and compact design
Versatile port configuration
Ability to handle a wide variety of fluids
Range of accessories available to create the right solution for your application
Variety of material options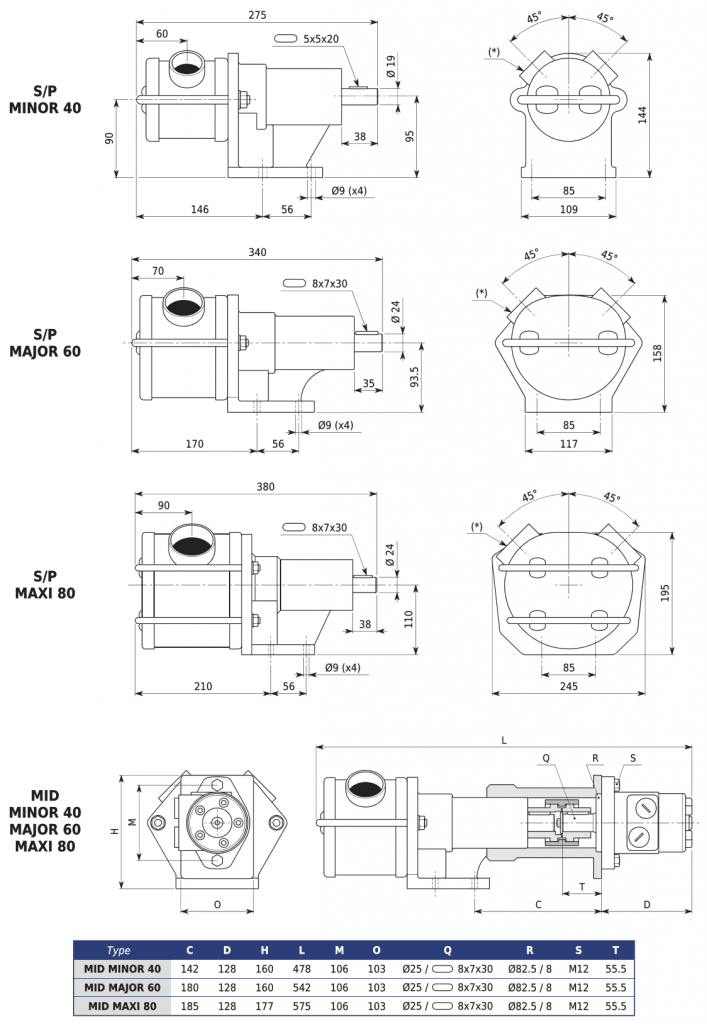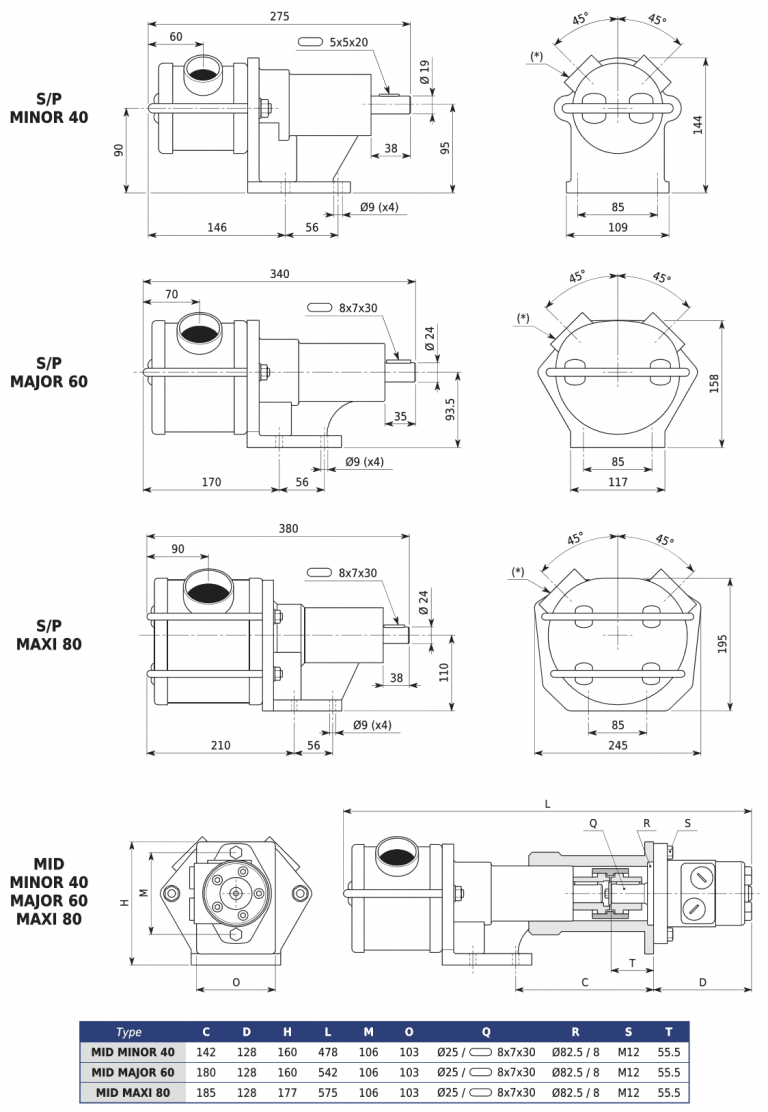 S/P and MID Flexible Impeller Pump Performance Data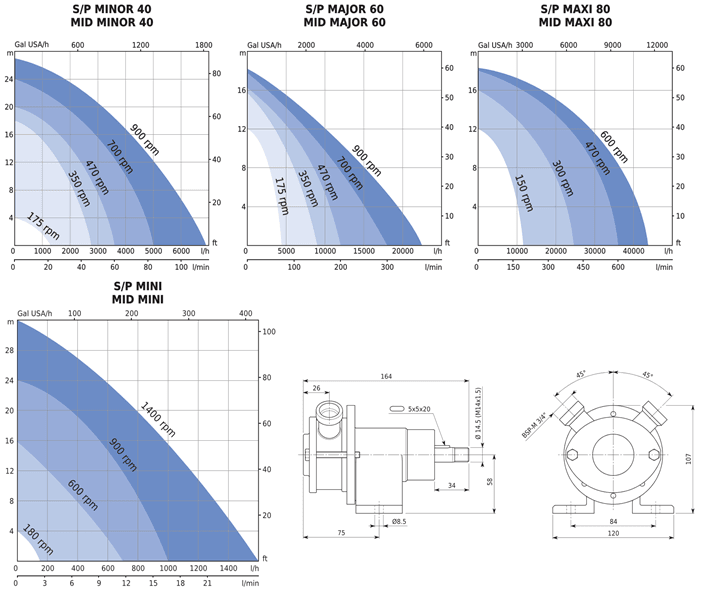 S/P and MID Performance Table