All SP-LR pumps are compact and robust, ideal for CIP and keep maintenance costs down, all pumps are also equipped with a balanced stub shaft design. The pumps can be ATEX rated, fitted with noise reduction measures and a heating jacket upon request. They can also be supplied with a variety of O-Rings and Mechanical Seals. The SP-LR Sanitary Self-Priming Liquid Ring Pump is ideally used for CIP return, transferring aerated fluids or unloading and loading tanks through the use of the suction lift.
What makes our Twin Diaphragm Pumps different?
TT Twin Pumps (HDPE & PTFE) may be fitted with multiple porting configurations to achieve up to 2 pumps in 1 for blending, mixing or recirculation applications and therefore simplifying pipework configurations and the system in general! In the example shown, the TT Twin HDPE/PTFE Pump is fitted with twin inlet and outlet ports. Effectively enabling 2 pumps in one.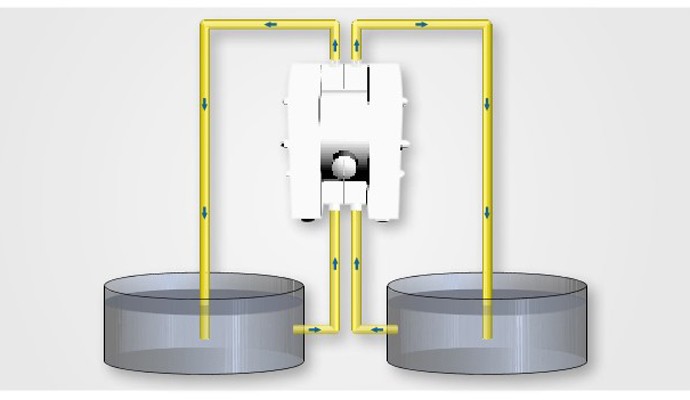 Transfer of 2 different liquids (2 Inlets & Outlets)
Mixing of 2 liquids with one pump, 50/50 ratio (2 Inlets, 1 Outlet)
Transfer and return of printing ink from storage to ink tray
Transfer and agitation of liquids within 1 pump
Available in all pump sizes up to & including T400.
Mechanical Seal
All mechanical seals are supplied to EHEDG & FDA-CFR 21 standards as well as being DIN 24960 (apart from build-In length) compliant. They are available in the following material combinations and variants:
Carbon / Silicon Carbide
Carbon / CrMo-Steel
Carbon / Ceramic
Hard Metal
Silicon Carbide / Silicon Carbide
Tungsten Carbide / Tungsten Carbide
Carbon / Metal
O-Rings are available in:
Variants:
S1 = Internal Single Mechanical Seal – Unbalanced
S2 = External Single Mechanical Seal – Unbalanced
B1 = Internal Single Mechanical Seal – Balanced
Q1 = Double Mechanical Seal with Quench – Unbalanced
Q12 = Double Mechanical Seal with Quench – 1 Side Balanced, according to EHEDG Standards
Seal Quench is also available upon request.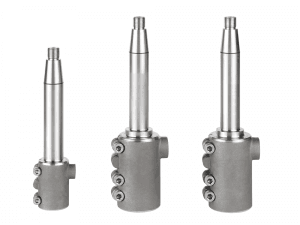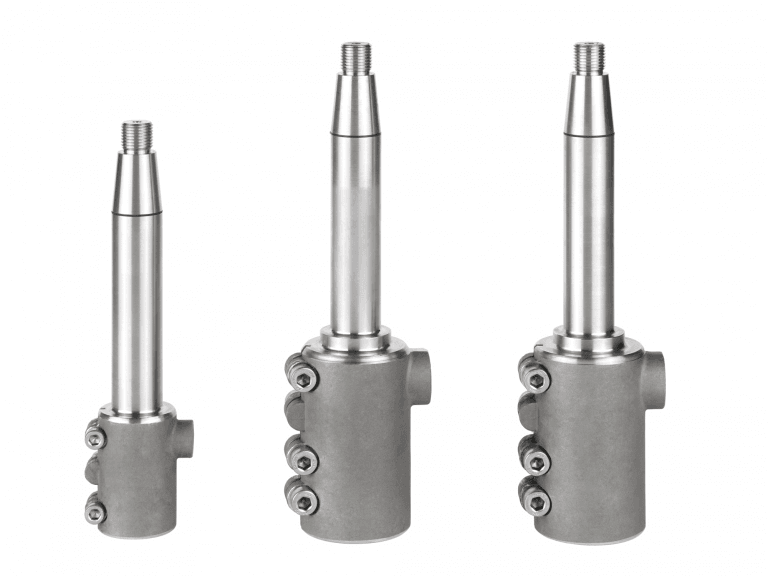 Balanced Stub Shaft Design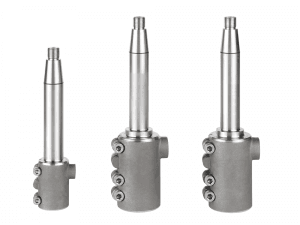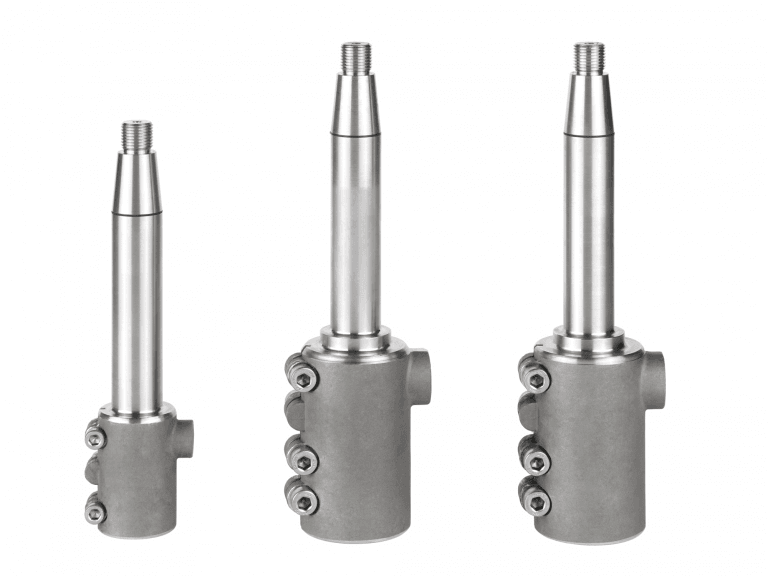 All SP-LR Sanitary Self-Priming Liquid Ring Pumps are fitted with a balanced stub shaft design with features a conical shaft end without keyway and dry mount EHEDG / FDA compliant O-Rings. Grub screw attachment to the motor shaft enables easy assembly and disassembly during maintenance procedures.
Optional Heating Jacket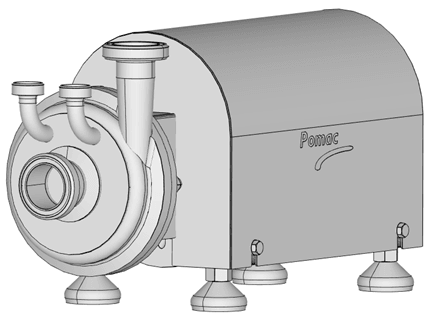 All models can be fitted with an optional heating jacket to maintain fluid temperature whilst being pumped and is generally used when transferring for higher viscosity edible oils.
Applications
Applications for the Pomac Sanitary Self Priming Liquid Ring Pump:
CIP Return
Unloading & Loading of tanks where suction lift is required
Transfer of aerated fluids or with high vapour content
Technical Information
Maximum Capacity
60 m³/hr
Maximum Viscosity
Up to 500 cPs
Maximum Pressure
Up to 4 Bar
Maximum Temperature
Up to 140 ºC
Maximum Suction Lift
6-8m
Surface Roughness
<0.8 as standard, <0.5 upon request
Materials
Cast Stainless Steel AISI 316L, on request can be delivered in Supra SS 316L and Hastelloy C22
Capacity Range
The current pumps available are SP-LR 186 & SP-LR 232. Both can be equipped with single or dual channels in the cover and housing. A Dual-channel configuration allows for increased flow and pressure.