The EP Self Priming Flexible Impeller Pump is characterized by its close-coupled design and integral on/off/reversing switch on the terminal box of its motor which is available in both single and three-phase. Upon request, three-phase units can also be supplied with terminal board connections for hard wiring into the installation. They are one of the most commonly used types of Self Priming Flexible Impeller Pumps, ideal for transferring, filling & emptying applications in a plethora of industries as they can also be fitted with carrying handles (U & L Shaped) or trolleys (Zinc Coated Iron & SS 304), which makes them a particularly versatile utility pump
Features & Benefits of the Liquid ring pump:
The Close Coupled Series suit a range of industries due to their versatile nature as they can be fitted to carrying handles or trolleys, and the pump can be rotated in 5 different ways to fit various installations.
Self-priming up to 6 m, also with entrained gases & under low NPSH conditions
 Reversible & Pulseless flow – Close Coupled units come with On / Off / Reversing Switches as standard
Dry running for short periods of time
Connection Sizes from 3⁄4" up to 3" in Industrial & Hygienic variants
 Flow Rates up to 900 l/min
Heads up to 55 m
Available Bareshaft, Belt Driven & With Clutch (Manual & 12 / 24V), Hydraulically Driven, Long & Close Coupled & ATEX rated. 12, 24, 110, 230 & 400V Motors all available on request.
A wide array of accessories such as carrying handles, trolleys, variable speed drives & batching systems
Typical Applications:
Clear Fresh Water Transfer & Filtration Applications
Sump & Tank Emptying
Food Grade, Low Viscosity, Transfer Applications
Wash-Down
Portable Tank to Tank Transfer & Refiling
CIP Scavenge
Technical Information
Discharge Pressure
Up to 4 Bar
Dry Suction lifts
Up to 6m
Flow rates
Up to 1200l/min
Maximum fluid temperature
Up to 120◦C
Manual & Spring Loaded By-Passes are available on request.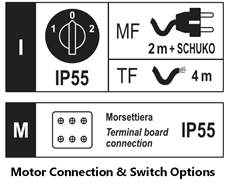 Voltages:
 12, 24 DC (Continuously Rated) & 110, 230 & 400V (1 & 3 Phase)
Speeds: 470, 600, 900 & 1400 rpm single & dual speed Counter Connections: EP MINI & MIDEX Models are supplied with SS 304 & 316 Hose Connections as standard. Garolla to BSP F Reducers are available on request for other models.
Pumps fitted with a single-phase motor are equipped with a 2 m power supply cable & Schuko (Euro) Plug.
Pumps fitted with a three-phase motor are equipped with a 4 m power supply cable with no plug and must be connected via a qualified electrician.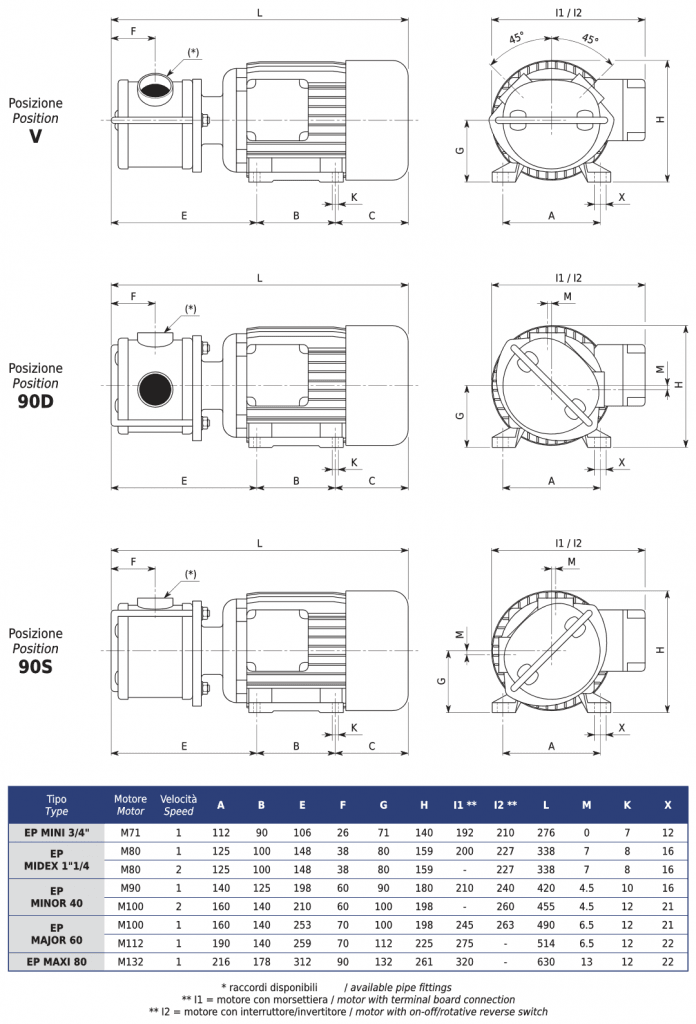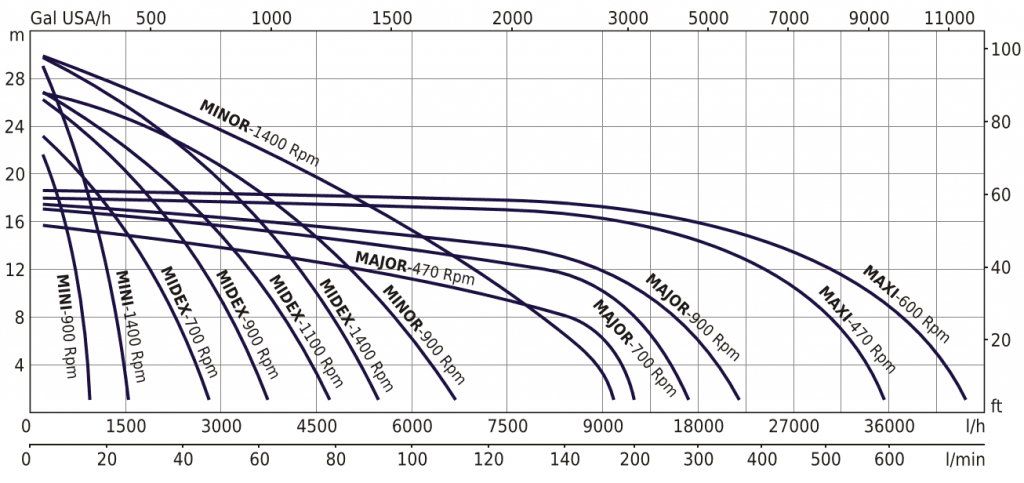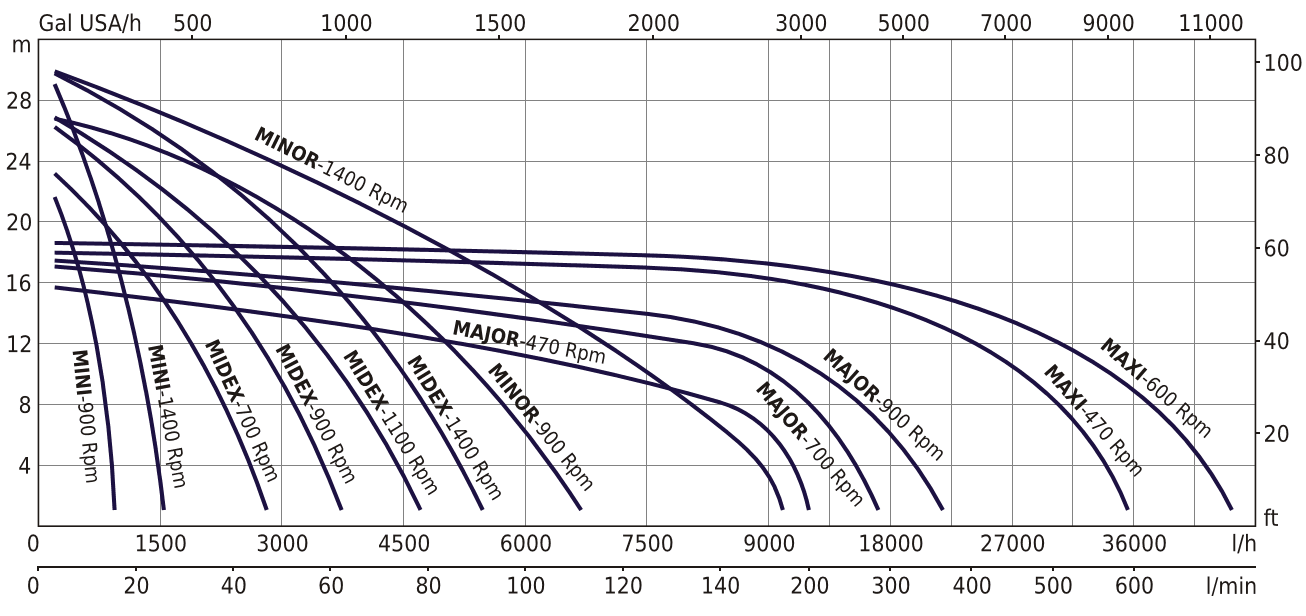 EP Series Performance Table